Our Services
Jump Design Company specializes in high quality, client-oriented services for transportation, urban design, recreation, development, community enhancement and public facility projects, from planning and design, through the construction document and implementation phases.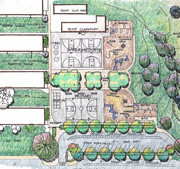 Planning and Design
Site Feasibility
Site Planning & Design
Landscape Planning & Design
Development Guidelines
Low Impact Development
Parks and Open Space
Master Planning & Design
Multi-purpose Paths & Trails
Sports Facilities
Sustainability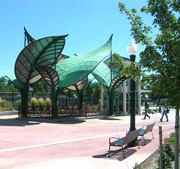 Urban Design
Downtown Redevelopment
Streetscape and Transportation-related Design
Historic Districts
Transportation-related Design
Design Guidelines
Construction Services
Construction Documents
Cost Estimating
Bidding
Project Management
Site Observation
See JDC's Portfolio
-
Yahoo! Local Listing
Serving Denver, Colorado's Front Range and mountain communities including Aurora, Castle Rock, Englewood, Golden, Parker, Steamboat & Vail.
Process
JDC strives to make each project a success by:
Defining goals and critical design challenges
Developing a team-oriented approach throughout the process
Exploring creative options that focus on solving critical issues
Managing all work efforts to a positive end.